Freehand Theatre has had years of experience visiting schools and many schools have invited us back with every production.
"The children (and staff) who watched were both mesmerised and riveted and have not stopped talking about it since!. The impact on the children's subsequent work has been fantastic. When writing, they have added 'sparkle' and incorporated creative ideas into their work that could only have come from their experience of watching your performance."
Dringhouses Primary School, York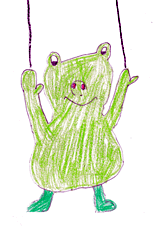 Our theatre productions are, we believe, educational in the best sense of that word. They seek to inspire creative and lateral thoughts, to be an impetus for imaginative writing and artwork, to focus children so that they listen and concentrate and to provide an opportunity for shared emotions – a collective experience for children and their teachers.

Practical Requirements
Frogs and Snails and Teddy Bear Tales
2 hours setting up time. (Freehand is used to arriving at schools bright and early!)
A playing space 6m (20') wide by 5m (17') deep with a ceiling height of 3m (10'). No stage needed.
A cup of tea!!
We carry our own sound and lighting.
Length of Performance
The performance lasts about 45 minutes. Together with a short introduction and follow-up, the overall presentation is usually just under an hour.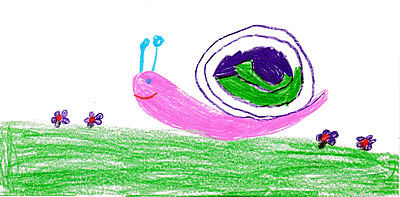 Audience Composition and Size
The production is designed for children in Foundation and Key Stage One (ages 3 to 7).
We think it is important that young children feel fully involved in a piece of theatre and this can best be achieved by having audiences that are not too large, especially as many children may be having their very first experience of live theatre. We will discuss the size and age composition of our audiences with you and usually suggest a maximum audience size of 100/120. You may want to consider booking two performances for which we offer a much reduced rate.
Other Information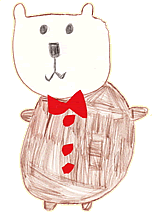 All electrical equipment PAT tested.
Members of Equity
£5m public liability insurance
Performer DBS checked
A visit from Freehand Theatre is a very cost-effective way of giving the children in your school the experience of high quality theatre. For our current fees, to make further enquiries or to make a booking: 01274 585277
admin@freehandtheatre.co.uk
The original production was created with support from the Arts Council.